Most women love to shop but sometimes it can be a little heavy on the pocket. In that case, you have to give up on your favorite pieces, which can be sad. However, luckily most brands offer women's clothing sales at different times of the year. And well, who doesn't love a sale? 
Although there is usually lawn clothing sale by most Pakistani brands around the year still it can be difficult to sift through all the ladies' summer clothes sale online and find the perfect pieces.
Worry not though! We are here to pick ad review some pieces from the famous Eastern wear summer clothes sale by Pakistani brands. You can review these editor's picks and make up your mind about which one you like the best. Without further ado, let's dive in!
Special Offers By Sapphire
Sapphire is offering a special discount of up to 70 % on selected items. How cool is that! Above are some of their dazzling articles from the sale.  If you are looking for a striking digital print in deep color or delicate embroidered detail and embellishments, Sapphire's range of ensembles has you covered. 
Take advantage of special price dresses on beautiful daily three-piece sets if you are looking for elegant everyday attire. Thankfully, Sapphire also offers a wide selection of finely woven luxury fabrics ideal for formal occasions and celebratory attire.
Fashion Sale By Khaadi
If you are feeling confused about where to start your summer shopping or which brands to pick and choose, then Khaadi is a safe bet. When it comes to craftsmanship, Khaadi never disappoints. You can experience the sophisticated handwork of Khaadi as they bring the most recent style pieces, designs, and beyond. Their fabric is of premium quality which is suitable for summer wear and the scorching heat.
There is a wide range of dresses available to choose from including ready-to-wear, unstitched and western. The colors are rich with aesthetic appeal that scream elegance. Their Pret ensembles feature elaborately embroidered shirts with matching silk and chiffon dupattas as well as timeless matching trousers. These discount clothing articles are intricately curated to reinvent ethnic style. Scroll through to find the best fit for yourself to complete any festive, formal, or casual look.
Special Price Sale By Orient
If you want to look fashionable while staying within your budget, then Orient has the perfect solution for you with their special discount dresses at special prices. They are offering a wide selection of lovely summer dresses in vibrant colors and prints. The cuts are simple and straight, with intricate embroidery work. Their fabric is perfect for summer wear thanks to its lightweight feel.
Orient is providing stitched and unstitched dresses in this women's clothing sale online that are not only stylish but also of the highest quality and standards. This is why Orient is emerging as one of the top choices of women for affordable fashion. Now you can shop till you drop with Orient's high-quality and stylish, one-of-a-kind cuts and designs.
Clothing Sale Online By SO KAMAL
Eye-catching patterns and boho vibes are an apt way to describe the women's clothing sales online by SO KAMAL. With their mesmerizing colors, you will surely fall in love with the variety of clothes they have on display for sale on their website. 
Whether you are looking for a trendy Kurti to wear with your jeans or a more conventional shirt dupatta with price, you can browse to your heart's content. Their fabrics are perfect for summer with their lightweight texture and soft feel. 
Ladies Clothes Sale By Sana Safinaz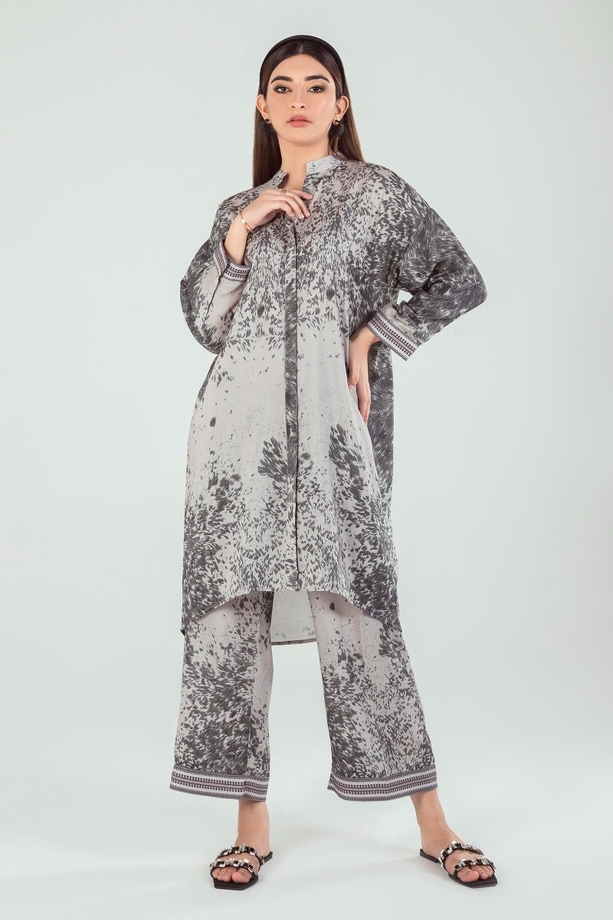 Sana Safinaz is a famous brand known for its dramatic prints and bold designs. Their dresses are somewhat different from the rest of the Pakistani brands. Their whole vibe reflects class and grace. They display strong colors and rich tones with a subtle sheen to their fabric.
Sana Safinaz is offering amazing sales on selected items that are simply irresistible. These clothes can become the highlight of your summer outfits. Design them in stylish cuts and angular fits to stand out from the crowd.
Mix And Match Your Favorite Pieces at best price
So there you have some of the delightful and artsy pieces from the sale by famous clothing brands in Pakistan. These brands are known for their fine quality and amazing designs. So you don't have to worry about looking fashionable and stylish this summer thanks to this sale of branded clothes.
You can browse their websites and shop from the comfort of your home. No need to step out in this blazing heat. These brands promise timely delivery and are renowned for their impeccable customer service. Now you don't have to compromise on your summer wardrobe and you buy as many clothes as you want while staying within your budget. So head over now and grab your favorite picks!