Everything you need to know about Cleaning and Maintaining A School
The importance of cleaning and maintaining A school is not only given by being a place through which many people pass and where there are many rooms. It is the place where our children spend a large part of the day, living with their friends, classmates, teachers, and support staff. Where they play, run, study and, ultimately, grow and learn to live in society.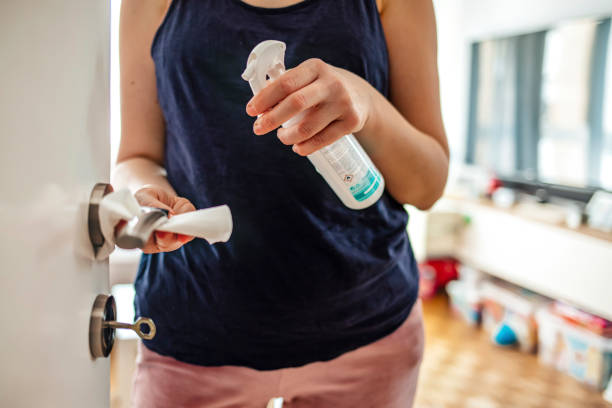 Therefore, cleanliness is essential to guarantee the safety and well-being of students, teaching staff, and school workers.
Who has not received a call from the school asking to pick up a child because they have a fever, or has simply left their child in the morning and picked them up in the afternoon with a cough, runny nose, or both at the same time?
A school is a very busy place and, therefore, susceptible to being a focus of diseases. What's more, children often go to school sick and there may be germs and bacteria in the environment that can easily spread to others.
Therefore, in addition to cleaning, disinfection plays a determining role since we will prevent the spread of any infection.
Cleaning schools is not a simple process and must be carried out by trained and qualified personnel to do so.
However, keeping the school clean is also the responsibility of the students, teachers, and staff of the center. For example:
Personal hygiene
This aspect already affects each student in particular, and it is essential that it be fulfilled for the correct cleaning of the school. Washing hands after the playground or toileting after physical education class should be mandatory.
You don't write on the tables.  An all too common practice. Regarding the cleanliness of the class, it gives a very bad image that the furniture is painted.
Use the bins.  Very important, especially because of organic waste, which can attract flies and more insects. Also, it is already known that heat can stress the smell of food, so we want to avoid that.
Taking care of and respecting the facilities and common elements is the best way to keep them clean and avoid breakdowns.
As we have said, cleaning a school is difficult, so it is convenient to have a good cleaning and disinfection protocol in schools. Where the processes, times, and chemical products for each element are determined.
 School cleaning: cleaning and disinfection protocol in schools
Cleaning preparation:
The first and most basic step is to ventilate the classrooms, offices, and common rooms.
Subsequently, furniture residues such as paper, stuck chewing gum, traces of chalk, and eraser are removed, besides emptying the bins.
Cleaning:
Next, we will proceed by sweeping and dusting the furniture. It is essential so that we do not impregnate the surfaces that we clean with dust that we did not previously remove. We will clean accessible elements daily while walls, baseboards, air conditioners, ceilings, heating devices, etc. We will do weekly them.
Now we will proceed with the cleaning of all the elements, chairs, tables, shelves, and floors. Not forgetting to clean and disinfect the doors and handles of the classes. The corridors and the stairs with their respective handrails are just as important.
The cleanliness of the windows (and their frames) plays an important role in the hygiene of a school, but clean windows also favor the transmission of light. This of course translates into more lighting and a better atmosphere in the classrooms, even in energy savings.
Disinfecting
Disinfection plays a very important role and organic waste is a key aspect that must be controlled whenever cleaning is discussed. We cannot forget about the bathrooms, showers and changing rooms. In these places, it is extremely important to also carry out disinfection.
 We cannot forget the dining rooms and kitchens. For the dining room, we will follow the same process as in the bathrooms, cleaning and disinfecting all the elements. For kitchens, you can follow our blog tips: Everything you need to know for cleaning an industrial kitchen.
Another tip is to use microfiber cloths, instead of cloth, to clean particles and surfaces. Nor should you use anti-moth products, baits to eliminate pests, or air freshener containers. Why? Because they can attract the attention of children and we already know that the little ones usually put everything in their mouths. Great care!
After cleaning at school
Once the cleaning and maintaining A School is finished, it is important to collect and clean all the materials and products used. Take the waste to the garbage area and make sure that there are no dangerous items within the reach of any student.
We hope our recommendations will help you learn how to clean a school. If you have questions or suggestions for our next articles. We will be happy to hear from you.
At SCS Group Integrated Services we can help you design the cleaning and disinfection protocol in schools for your center.